CEO/Team Information
Background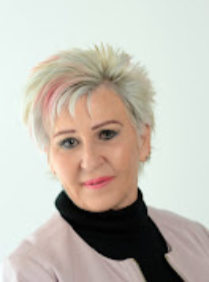 Brenda Dever-Armstrong, CEO/Owner of The Next Horizon Seniors & Miitary Advocate/Resources/Locator has over 31 years of experience working with Seniors. Previously had been Director of Independent Living/Assisted Living communities as well as Train the Trainer for Alzheimer patients throughout the Texas areas, which was a program training staff to work with the various levels of Dementia/Alzheimer and introducing new educational programs on a daily basis.
Brenda is proud to be a military spouse of 40 years. She has developed, throughout the years, educational programs for military families while stationed overseas and stateside. She also worked as Public Relations for government programs throughout her overseas assignments.
Brenda specializes as an "one stop" shop for seniors and military healthcare and housing needs. She works closely with the VA in helping Veterans and their spouses to get eligible for disability rating(s) and/or compensation.
Organization Member
Alamo Area Council On Aging (AACOG), Bexar Senior Advisory Council (BSAC), Senior Demonstration Program Sub Committee (Chair) (AACOG/BSAC), The Alzheimer Association, The American Heart Association, National Association for Female Executives, Assisted Living Accredited Association, American Cancer Society (Relay for Life), Texas Organization of Residential Care Homes (TORCH) Caregivers (Dallas area), First Friday Network, Inter Agency Council, San Antonio Residential Care Association, Texas Joint Family Support Assistance Program (Support our Veterans and current military families), Honor Flight Program (Veterans) San Antonio, TX San Antonio Coalition for Veterans, Parkinson's Association, First Wednesday Networking Group, First Friday Networking Group and Case Management Society. Board Member for Home Owners Association (2015-current).
Appointed by Governor Perry, State of Texas, (2010-2012) to the Statewide Health Coordinating Council along with a 17-member council to a four year term. The purpose of the Statewide Health Coordinating Council is to ensure health care services and facilities are available to all Texans through health planning activities.
Team Advisors
Scott Garner – 30 years in Financial Planning. Working with Veterans to protect assets when applying for VA benefits.
Attorney (VA Accredited): Alex Roig – Estate Preservation, Wills, Power of Attorney (POAs- Medical/Financial), Guardianship.
Interviews with Brenda Dever-Armstrong, CEO/Owner/Veteran Spouse: The Next Horizon Seniors & Military Advocate/Resources
How to Talk to Your Aging Parents About Planning for Their Future


Click Here to listen to Brenda's interview with Senior Talk host, Cheryl Culbertson.